===================================
Executive Board Officers and Advisors
President: Joe Throneberry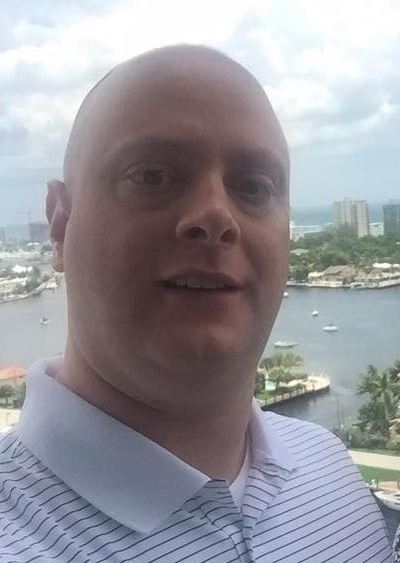 Joe Throneberry is the current President of the Red Rock Democratic Club and member since 2015, when he first relocated to Las Vegas.  Joe has served on the Board as past Vice President and Director-At-Large.
Joe is a strong supporter of grassroots political organizing and ensures the voices of local Democrats are heard at the County and State level in his roles on the Clark County Democratic Party executive board and NV Dems State Central Committee.  Professionally, Joe leads corporate security and investigations for a major market within a private corporation and is a recognized industry leader within the fraud detection and investigation community. 
Vice President: Deidre Radford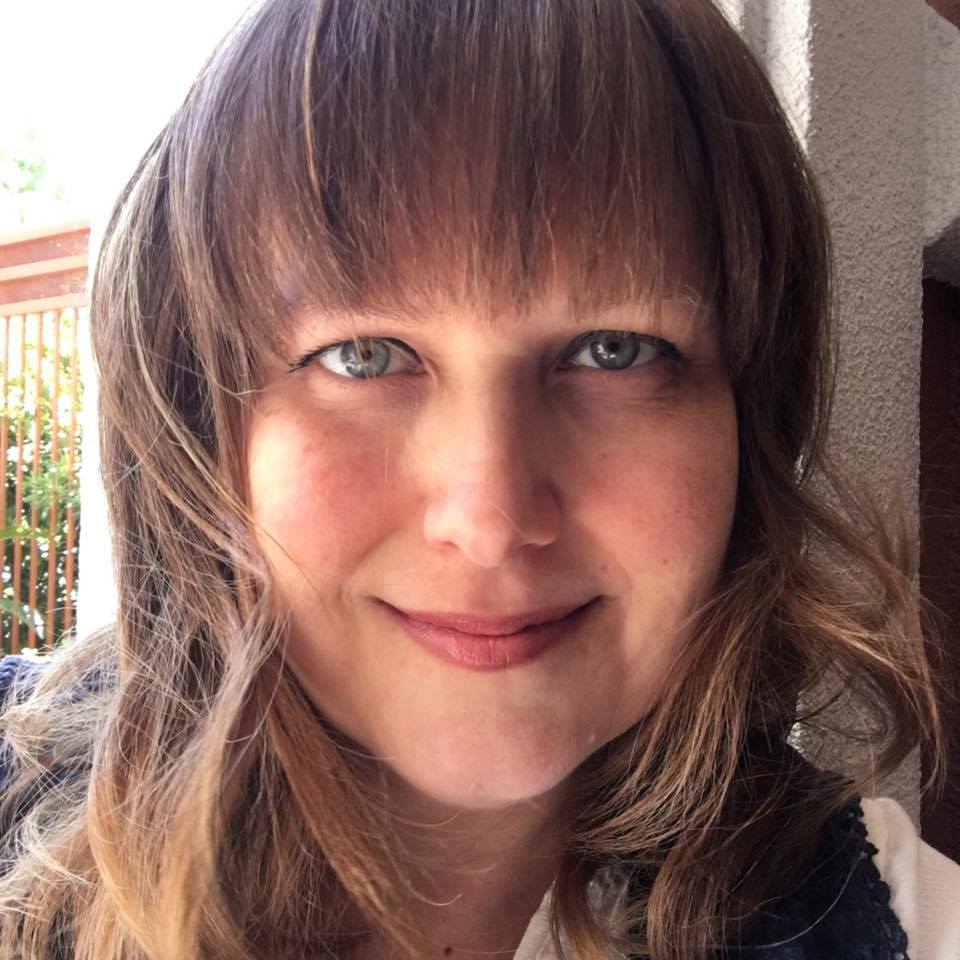 Ms. Radford started her career in Nevada's solar power industry in 2005 after volunteering for the local chapter of the American Solar Energy Society (Solar NV) organizing events to raise awareness about solar power in Nevada. Within weeks, she took a position with Nevada's largest solar power contractor, under the tutelage of Chris Brooks, where she worked in Project Management until 2018. Currently, Ms. Radford is consulting in the Nevada solar industry and serves on the board of the Nevada Conservation League.
A member of the Cherokee Nation, Ms. Radford originally hails from Oklahoma where she developed a deep love of the nature & wildlife while living in the rural parts of the state. Ms. Radford is also a singer/songwriter/recording artist with Billboard Top Ten billing. Recently, she co-wrote a musical political parody act with music industry veteran, Missy Parker. They're currently performing for local Democratic fundraisers across Nevada.
Treasurer: Brian James
I have lived in Nevada since 2016 as I moved across the country in search of better opportunities. I have lived in several states across the U.S. from California (where I was born), Massachusetts, and Florida (where I was mostly raised).
 I graduated from the University of South Florida with a Bachelor's degree in Finance with a Minor in Political Science. After I graduated college I faced what many graduates in the millennial generation have, moving back in with my parents. I struggled to work my way out of that situation and I worked many different jobs to do that. I worked in fast food, at a gas station, retail, and I was even a Truck Driver. In 2016 I moved to Las Vegas to find opportunities to work using my degree. Within 6 months of living here, I found an opportunity to work in one of the leading casinos on the Strip. I started in Inventory Security and worked my way up in accounting to become an IT Financial Analyst where I deal with a substantial budget and finally have a career.
As it comes to politics, I have had an interest since I was 9 years old, watching the 2000 election. I stayed up all night waiting for the results to come in for Al Gore. That election has fueled my interest in getting involved in politics. When I moved out here, I was in search of political groups to join. I was in the Clark County Young Dems for a period of time but as I was aging closer to 30 I felt slightly out of place. In 2018, I became a Communications Director and then a Campaign Manager for a congressional candidate in CD3. That allowed me to find Red Rock Democratic Club, the Clark County Central Committee, and the Nevada State Central Committee. I have volunteered for several events for Red Rock and the Nevada State Party and have only supported Democrats in my life.
Secretary: Chloe Freeman
Immediate Past President: Dan Kruger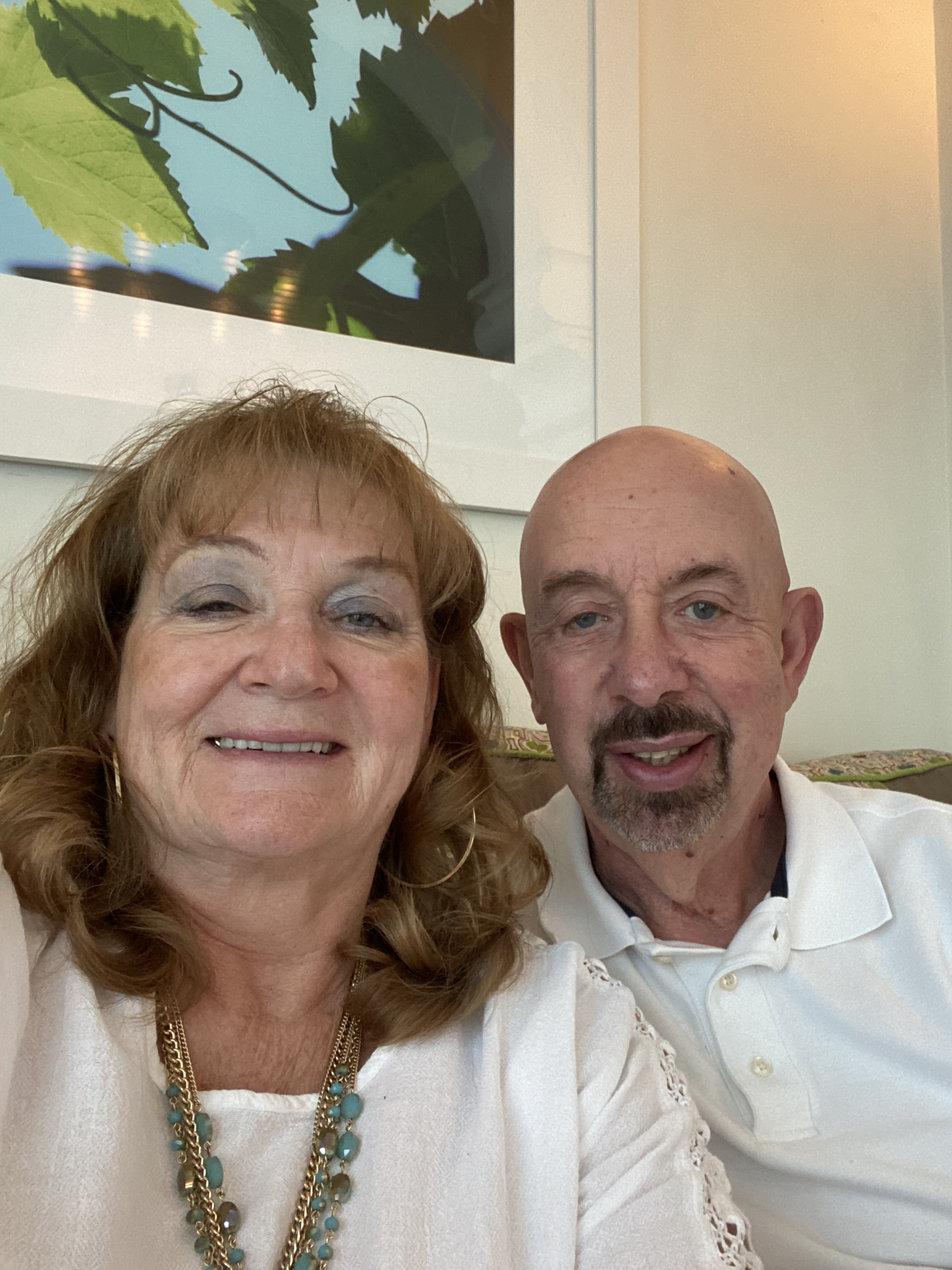 I was born and raised for most of my life in Nebraska, the oldest son of a Union Rural Mail Carrier and a stay-at-home mom - both strong Democrats.  Our family was of modest means where we got what we needed but not always what we wanted and where a strong work ethic was required. 
Following High School, I attended and graduated from The University of Nebraska at Kearney with a degree in Education with an emphasis in History and Political Science.
Following college, I joined the Army National Guard and served for 6 years.  
My first three years of professional employment was spent in education as a classroom teacher and later as a vocational counselor. Following this experience, I entered the field of Human Resources where I spent a total of 35 years in increasingly more responsible HR roles with publically-traded companies in the Medical, Technical, Consumer Products, Insurance and Healthcare Delivery fields. My last 15 years were spent in Executive HR management roles with both Domestic and International responsibility.
In 1998, our family moved to Las Vegas. Following my corporate management experience in 2008, my wife and I began a Home Concierge business which we ran until we sold the business and retired in 2016.  
Over the years, I have served in various capacities on 8 different Boards of Directors.  In 2008, I joined the Red Rock Democratic Club and was elected to the Board in 2009 and have been a member of the Board ever since including 5 years as President.  As a proud Red Rock member, a moderate Democrat, and with a strong belief that life is always better when Democrats are in office, I have consistently volunteered and financially contributed to help elect Democrats up and down the ballot.
===================================
Executive Board Advisory Team
Advisor: Howard Beckerman
Advisor: Ginni Kruger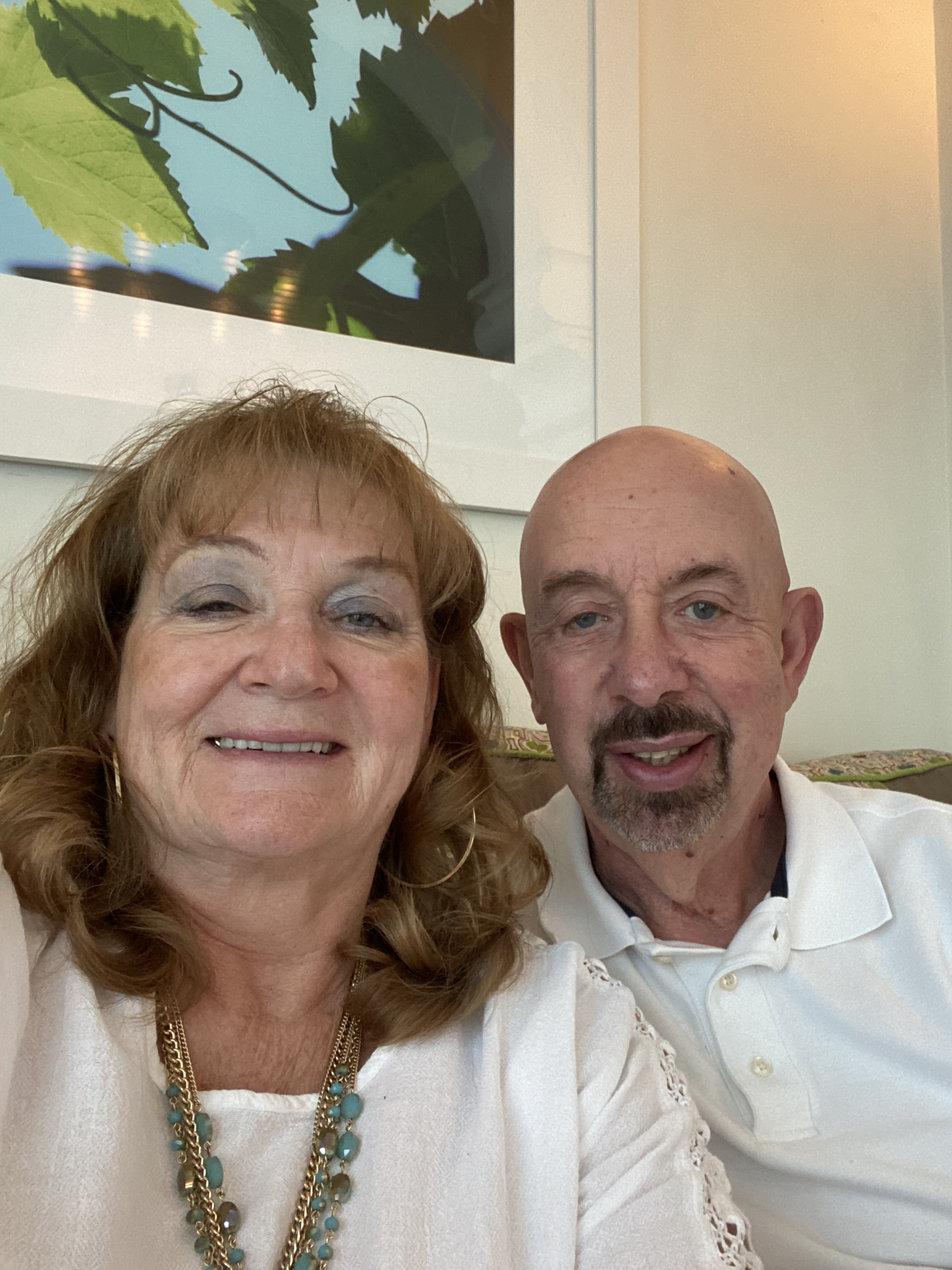 I was a small business owner in 5 different states and a volunteer on numerous campaigns over the years. Before joining the Red Rock Democratic Club Board, I had served on the PTO Board of our son's middle school, our local HOA Board and also held several positions on the Board of the Las Vegas Chapter of the American Sewing Guild, which I'm rejoining the Board in Dec, 2020. 
I joined the Red Rock Dems Club in 2008 and have held the positions of Secretary, Treasurer/Membership, and Member at Large on the Red Rock Dem's Board over the years.  I have volunteered for and supported our Club and candidate campaigns financially.  I'm honored to have been invited to be on the Advisory Board.
==========================================
Executive Board Directors
Membership Director:

Michelle Weiss
Communications Director: Michael Weiss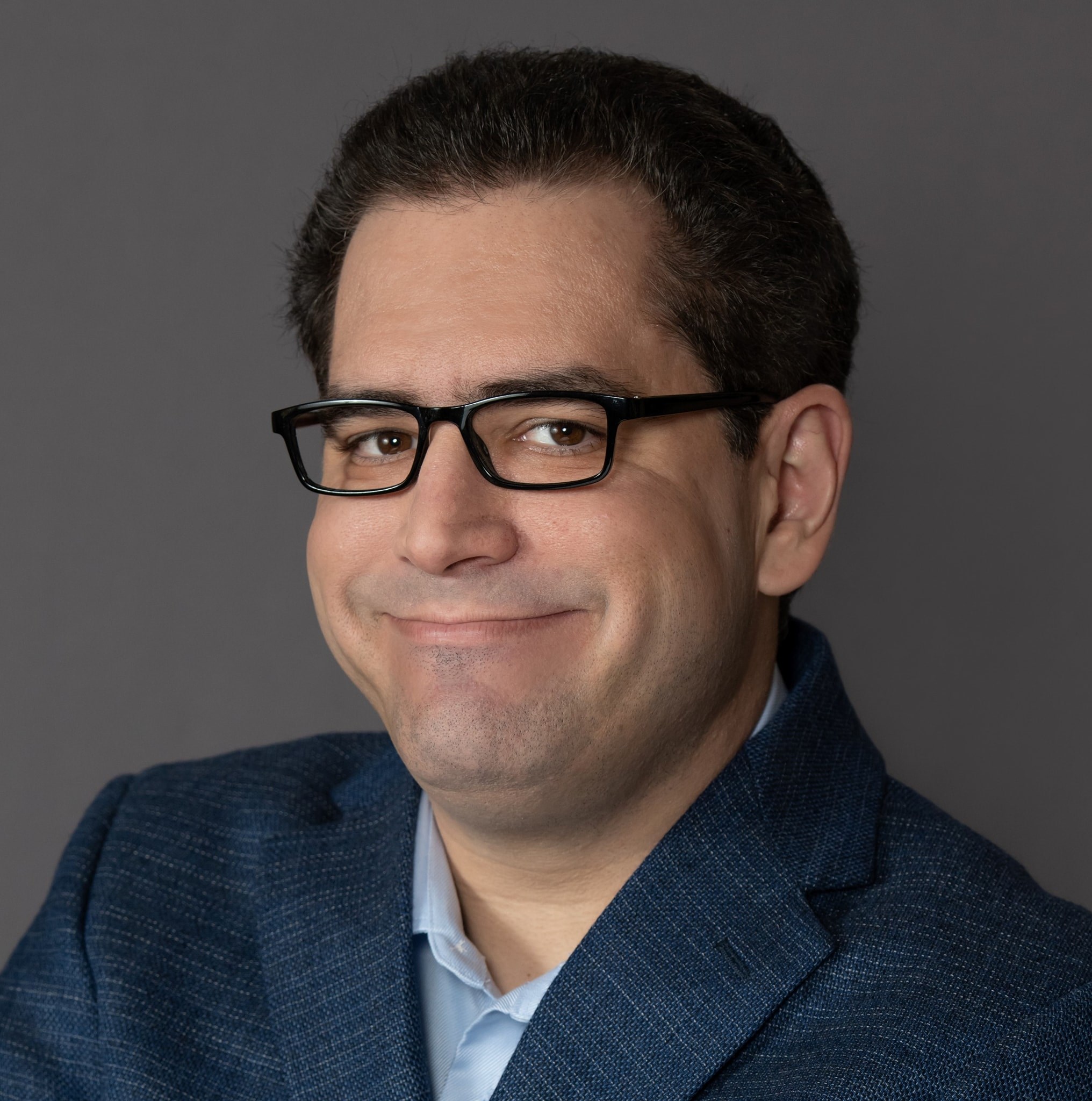 Michael Weiss is the 1st Vice Chair of the Clark County Democratic Party, an at-large member of the Nevada State Democratic Party executive board, and a former President of Red Rock Democratic Club. 
Michael was born and raised in Las Vegas, NV. He holds a B.A. and M.A. in Sociology and an A.S. in Computer Programming. He has taught sociology and criminology at the college level and currently works as a Software Engineer.
Michael began his tenure as President of Red Rock Dems just before the start of the COVID-19 pandemic. He was able to utilize his skills in Information Technology to successfully move all club operations online, which gave Red Rock the ability to continue hosting candidate forums and information sessions on topics of interest to Democrats. During this time, Red Rock had the honor of collaborating with 16 of our fellow Democratic clubs, caucuses, and organizations to host two forums on the two special sessions of 2020 with 14 state assembly members and senators as panelists. Red Rock also reached all-time highs in terms of membership, fundraising, and candidate donations.
Michael lives in Las Vegas, NV with his wife, Michelle, and their dog Eddie.
Fundraising Director: Janis Schoen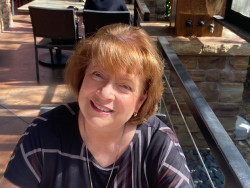 In 2019 I formally retired from being a Public Library Director in New York.  Over the years I've had multiple opportunities to fundraise for libraries in general.  I was co-chair for many years for New Yorkers for Better Libraries, which raised funds to lobby representatives about the importance of community libraries when the governor was preparing the State Budget.  In addition, from 2006-2011 I belonged to the Locust Valley Rotary Club on Long Island and we had many fundraisers for disaster relief for international help efforts and scholarships for local High School students.
My focus is looking for opportunities from local professionals, business owners, and young adults to come and join our organization and help with our vision for the future of our city, state, and country. 
Technology Director: Guy Seggev
Political Outreach Director: Fikisha Miller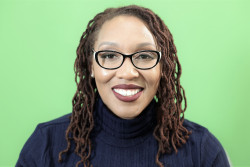 Hi Red Rock Dems! Thank you for electing me to be your Political Outreach Director. Here is little information about me.  I have been a licensed attorney for the last 19 years and have dedicated my practice to serving the public interest. After graduating from Tulane Law school, I started my career in Nashville and began serving as a Public Defender. Fast forward a decade which included running a community college paralegal program, serving as a judicial commissioner, and opening a law firm, I landed in Vegas for love. 
I proudly served as a Clark County Public Defender for six years and I currently work as an Assistant General Counsel for the Clark County School District.   As a previous candidate for elected office, I have a large number of personal connections within our local political community. My goal is to be a conduit between the club and our elected leaders so that we can maximize our collective impact. As a current Board Member with BattleBorn Progress and a former Board member of Emerge Nevada, I believe I can serve Red Rock well in this capacity.  
Community Outreach Director: Tegan Machnich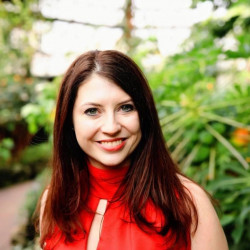 Born and raised in Illinois, Tegan moved to Las Vegas in 2009 to begin her legal career. She attended Johns Hopkins University and the University of Illinois College of Law.  Since 2011, she has proudly worked in indigent criminal defense at the Public Defender and Special Public Defender's offices.  A lifelong Democrat, she clearly remembers the aftermath of the 2000 election and worked on her first campaign as a freshman in college. Tegan was a first-time candidate for office during the 2020 election cycle where she gained invaluable knowledge and experience, as well as met and connected with many amazing people and organizations. 
Tegan and her husband are both attorneys and have two spirited young children - the next generation of Blue Nevadans. She believes, through hard work and Democratic values, Nevada can become a better and more inclusive place. 
Engagement Director: Anna Albertson
Yianna "Anna" Albertson is one of the newest members of the board.  She is a mother, wife, and small business owner. She is the founder of Legal Angel law office and the recipient of multiple awards for her work in the legal field including but not limited to being selected as Nevada Legal Elite and being included on top lawyer lists for My Vegas and Desert Companion magazines.  She is an experienced civil trial attorney and has also been referred to casually by other attorneys as one of the best civil trial attorneys in the state of Nevada.  ​ 
In addition to her work as a litigator, Ms. Albertson is a court-certified arbitrator, court-appointed Judge Pro Tem, and trained mediator. She currently serves as a court-appointed arbitrator and short trial judge in Clark County, Nevada. In her role as a Judge Pro Tem, she sat as the judge for the first civil trial to go forward in Clark County District Court following the pandemic shutdowns.   
As the mother of a young daughter, Ms. Albertson is very concerned with the direction of the community.  She actively works to continue efforts to improve our state and city and is particularly concerned with women and minority rights. To that end, she recently started a women's wellness lecture series focused on subjects relevant to women and mothers. She is passionate about bringing people together, listening, and learning.  
Ms. Albertson's free time is spent with her husband and daughter.